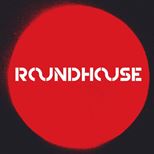 Tickets for events at Roundhouse, London
Sorry, there are currently no shows available.
Your name and email address will be shared with Roundhouse in order to facilitate digital ticket delivery. Digital tickets will be delivered by the venue on the day of the show (e-tickets will not be delivered by See). You should expect to receive your digital tickets via email on the day of the show, no later than 5pm when the Roundhouse box office opens. If you experience any difficulties, speak to the box office when you arrive. For events with no age limit, under 16's must be accompanied by an adult. For standing concerts, under 14's must purchase a seated ticket in the balcony. If you are lucky enough to look under 25 you will be asked for I.D to purchase alcohol. The venue reserves the right to refuse service.
General Access Info
Any accessible questions or enquiries must be made with the venue. They can be contacted by calling 0300 678 9222 (10am to 2.30pm, Monday - Friday) Further information can be found here